Since 1992, Wreaths Across America (WAA) has placed remembrance wreaths on the graves of military veterans and their loved ones at over 1,000 national cemeteries each December. WAA is a 501-c-3 nonprofit, which means that each $15 wreath sponsorship is tax-deductible. In 2017, WAA and thousands of donors and volunteers placed wreaths on over 1,565,000 military graves at 1,422 participating cemeteries across the country. Included in that figure were 246,700 wreaths for Arlington National Cemetery – 100% of graves were honored!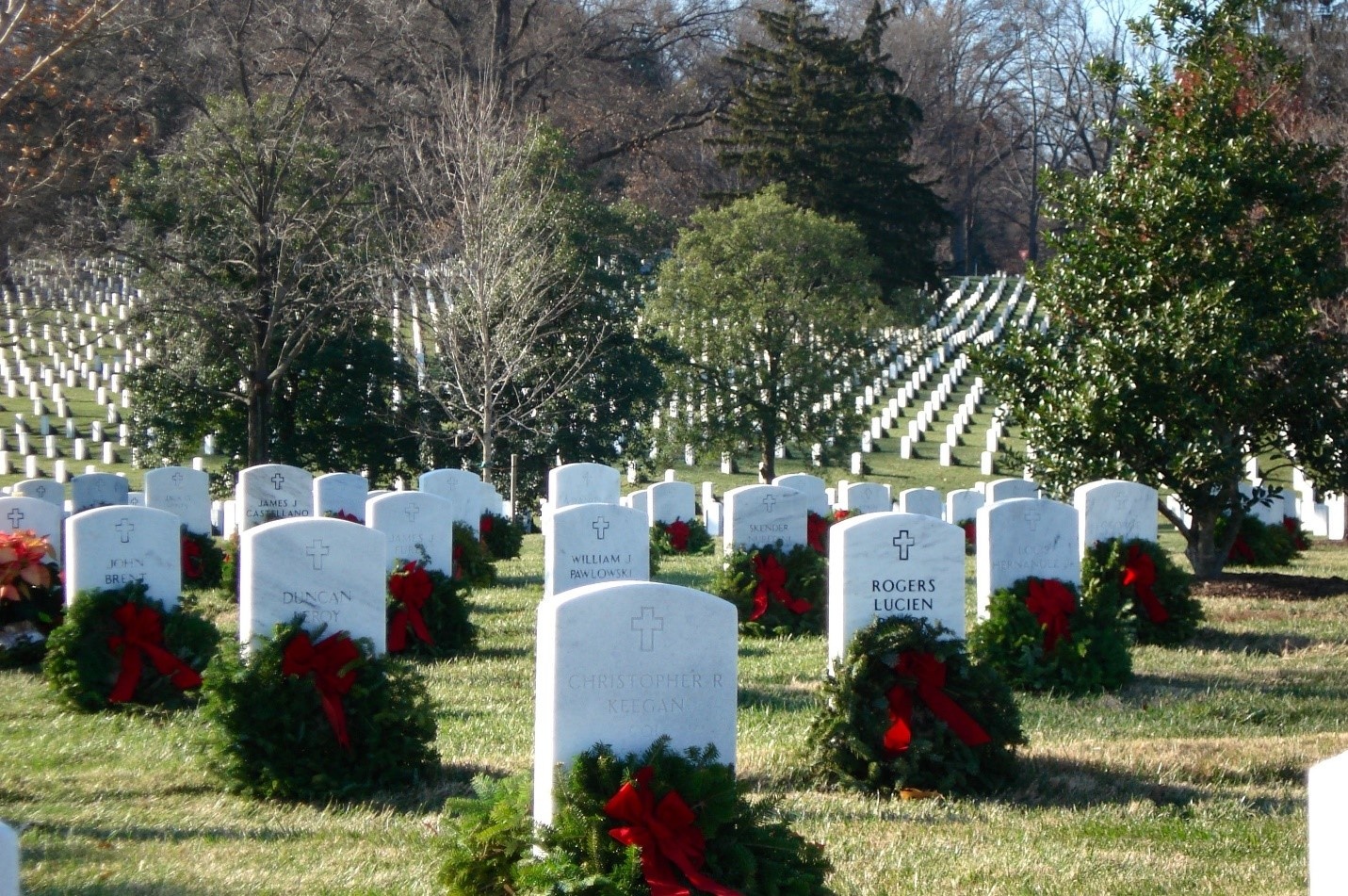 Arlington National Cemetery, section 66 in the foreground – 13dec2014
The government doesn't provide, or place, these wreaths
to honor veterans and their loved ones…WAA volunteers do!
We are a volunteer support group for veterans, spouses and their loved ones at a military continuing care retirement community. Last year, our residents, families, team members and friends sponsored and placed over 420 WAA wreaths. This year, we are starting our fundraising efforts early in hopes of repeating the 100% wreath placements at Arlington. We have expanded our help to other WAA-supported cemeteries, including West Point, the Naval Academy and others throughout the US, including DE, GA, NM, NY & TX.
To sponsor a wreath and/or for additional info, please click
here to download a sponsorship form. Thank you for your consideration of supporting our patriotic efforts. Wishing you and yours the blessings of Christmas, today and everyday!
Family Council at Belvoir Woods
571.286.4041
familycouncil@bwhccfc.org